Ever wonder what the process a mortgage broker or planner takes to assist you with getting your mortgage? Here at Rampone-Marsh Mortgages, we want to make the process as easy and enjoyable as possible for you.
Firstly, The Consultation.
Book an intro call with our Senior Mortgage Broker Aaron Marsh or our Senior Mortgage Broker Lennie Rampone to discuss your mortgage goals.
Or 
Fill out an application via the website. Our Client Care Coordinator Taylor Hammond will contact you to let you know we are working on your file.
Secondly, The Application.
With support from Taylor, either Aaron or Lennie will review your application,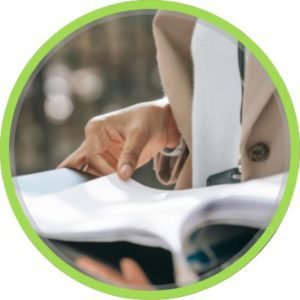 as well as collect and review any required documentation. 
Valid photo identification

Bank/asset statements for the last three months on all checking, savings, stock, mutual funds, IRA, or other liquid assets you would like on your loan application

Pay stubs for the last 30 days

Existing mortgage statement (if applicable)

A copy of the signed real estate contract if you've already made an offer on a home.
Thirdly, The Approval.
Aaron or Lennie will submit your application and documents to a lender and provide an explanation for any deviation from a flawless application. 
Low or non-existent Canadian credit score (Although not all lenders will approve based on low or no income, some will)

Alternate source for a down payment – gifted or sale of existing property
At this time, the lender may request an appraisal of the property.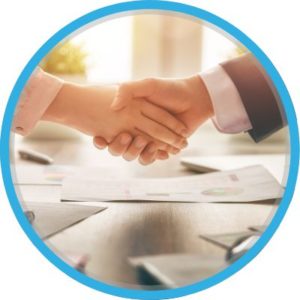 During this step, please don't do anything that could jeopardize your application, such as:
Apply for new credit or loans.

Close any credit card accounts, max out, or overcharge on your credit accounts.

Change bank accounts or transfer balances from one account to another

Deposit large amounts of cash into your bank account without proper documentation.
Aaron and Lennie will wait for a response from the lender for approval or pre-approval status. Once we have heard back, we will be in touch with you to present the options and answer any questions or concerns you may have.
Fourthly, The Financing.
Congratulations! You're ready to sign your loan documents.
Once approval is complete, Taylor will send out the signing package to you via the online signing portal.
Underwriting Manager Juliana Wong completes all documentation required with the lender and coordinates the final document signing with a lawyer or notary of your choice.
Fifth, the possession 
The funds will be transferred directly to your lawyer on the date of possession to complete the purchase. Note: you will have to provide your lawyer with a bank draft for the down payment and legal fees beforehand. 
Once everything is complete, we'll close out our file by sending you a gift card for a local restaurant or establishment as a token of our appreciation for your business.
Our mortgage brokers are experts in their field and have years of experience helping people just like you find the loan that's right for them. They'll take the time to understand your unique financial situation and work with you to find a solution that fits your wants and needs. With over 20 years of combined experience and facilitating over 500 million dollars funded in mortgages, Lennie Rampone and Aaron Marsh have the knowledge and wisdom to make your mortgage application go smoothly.
We've seen people's dreams come true with our help, and we'd love to do the same for you. If you're ready for this next step in your life—and we hope you are—we'd love to talk more about how we can help!