Lennie Rampone, Aaron Marsh and the whole team at Rampone-Marsh Mortgages are thrilled to partner with the Canadian Mental Health Association in Kelowna for the Mental Health Matters Campaign!
Fast Facts: The 'Mental Health Matters' Campaign
Who: Rampone-Marsh Mortgages has teamed up with the CMHA Kelowna for a new initiative to support mental health and wellness.
What: Together, they have created a unique campaign to help support mental health initiatives right here in the Okanagan Valley.
How it Works: For every mortgage completed, Rampone-Marsh Mortgages will donate a portion to the CMHA Kelowna for their extensive support programs in the community.

When: This awesome partnership starts now! This year, book a mortgage appointment with Lennie and Aaron to get your best mortgage solution and support the CMHA Kelowna! (and tell your friends too!)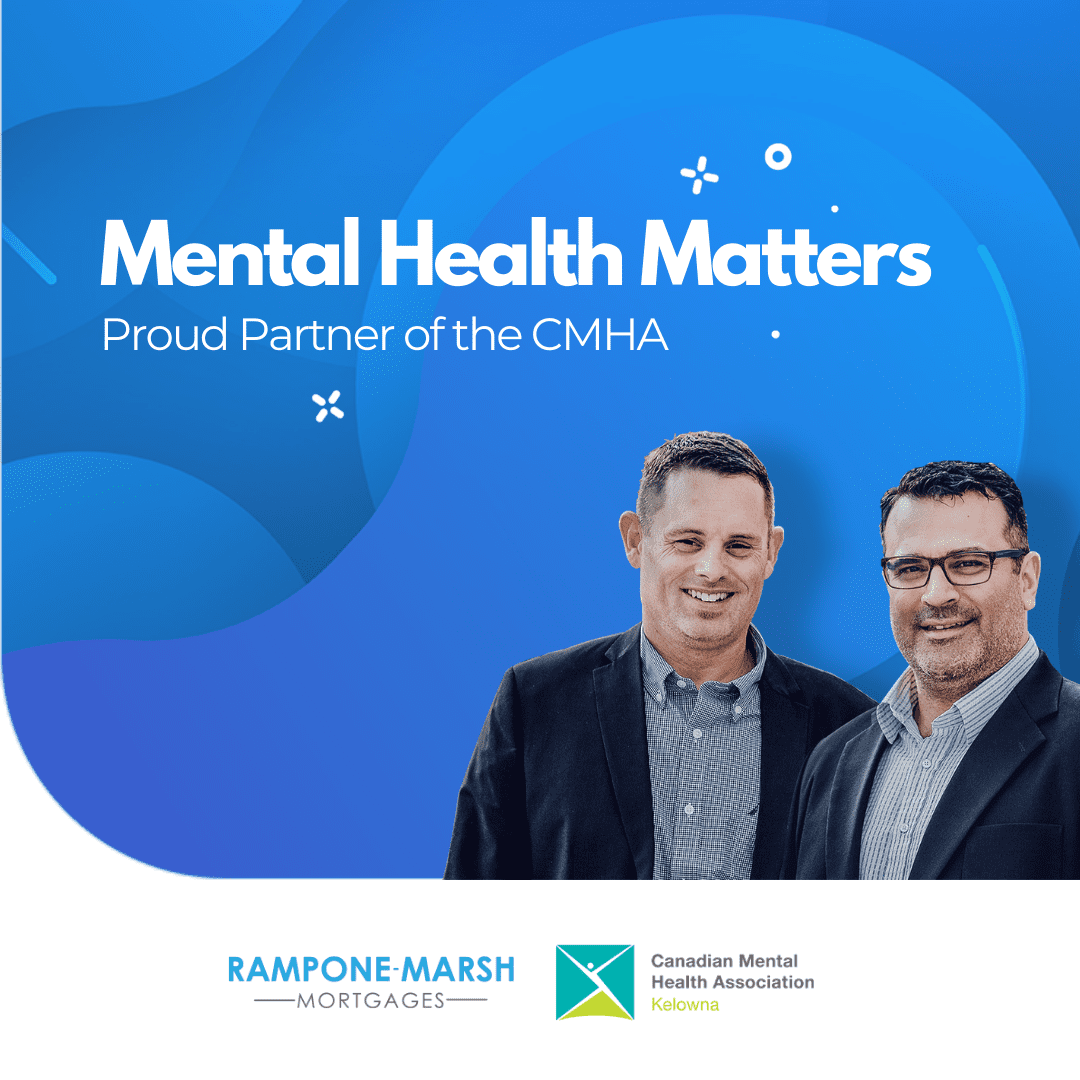 Rampone-Marsh Mortgages in the Community
With over 30 years of combined experience in real estate financing across Canada, Lennie Rampone and Aaron Marsh of Rampone-Marsh Mortgages have made it their mission to find the best mortgage solutions for every client they work with. Whether you are a first time home buyer needing the support and advice of industry experts or you're an experienced real estate investor looking for the best rates, the Rampone-Marsh team is here to provide you with competitive pricing and stellar customer service.

Rampone-Marsh does a lot more than just mortgages! Lennie and Aaron have been a part of the Okanagan community for many years and have proudly supported initiatives including winter coat collections for those in need, local food drives for The Kelowna Food Bank and many other collaborative fundraising efforts. As coaches, fathers and invested ambassadors in the community, they and the entire team at Rampone-Marsh are thrilled to support the CMHA Kelowna through this new partnership.
"2020 as we all know has been crazy so for 2021, we want to give back to the community and do something different. We're excited to team up with the Canadian Mental Health Association right here in Kelowna" – Lennie Rampone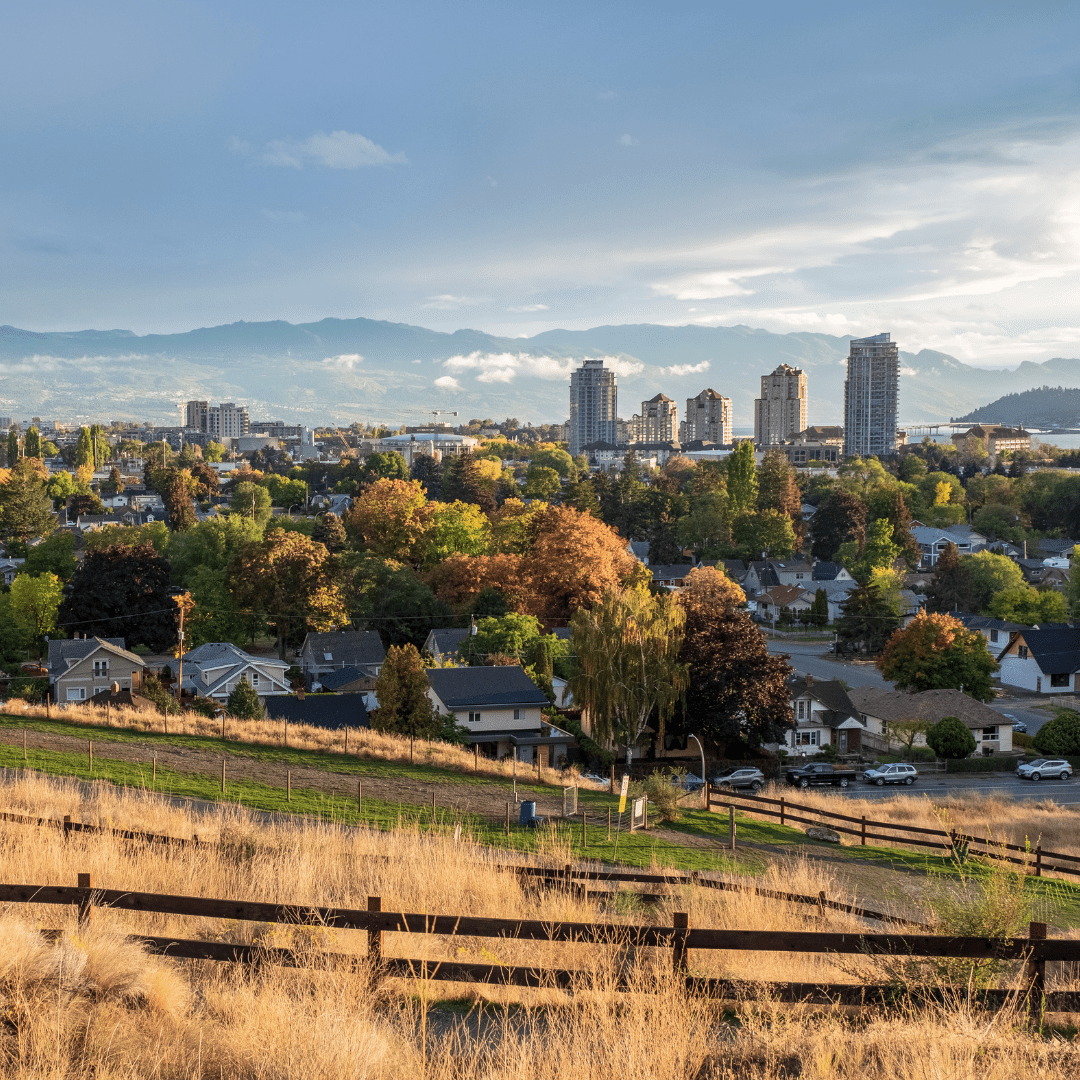 Why Mental Health?
According to the Kelowna branch of the Canadian Mental Health Association, more than 6.7 million people are currently living with a mental health condition here in Canada.

Mental health problems directly affect 1 in 5 Canadians every year, and indirectly affect all Canadians at some point through relationships with family members, work colleagues and friends. Canadians across all provinces and territories are personally affected by mental health problems and around 8% of adults will experience struggles with major depression at some point in their lives. Adults are not the only ones to suffer. In Canada, it is estimated that between 10% – 20% of youth are currently experiencing problems with depression, anxiety and other mental health struggles, as well.
These statistics, as well as the growing importance for discussion around mental health during the COVID-19 pandemic has led Rampone-Marsh Mortgages to partner with the Canadian Mental Health Association right here in Kelowna by donating a portion of every mortgage they process to the CMHA!
About CMHA Kelowna
The CMHA Kelowna Branch is a charity that promotes the mental health of all through community-based programs and services, public education, advocacy and research. It is the lead agency and operator of Foundry Kelowna, an integrated youth and family centre that unites partner organizations to provide coordinated services addressing the primary care, mental health, substance use, counselling and social service needs of youth aged 12 – 24 and their families. The broad support of the Canadian Mental Health Association Kelowna has been especially important in providing online information, support and services during the COVID-19 pandemic.

CMHA Kelowna is part of a network of more than 10,000 CMHA volunteers and staff in more than 80 branches across Canada, click to learn more about CMHA Kelowna.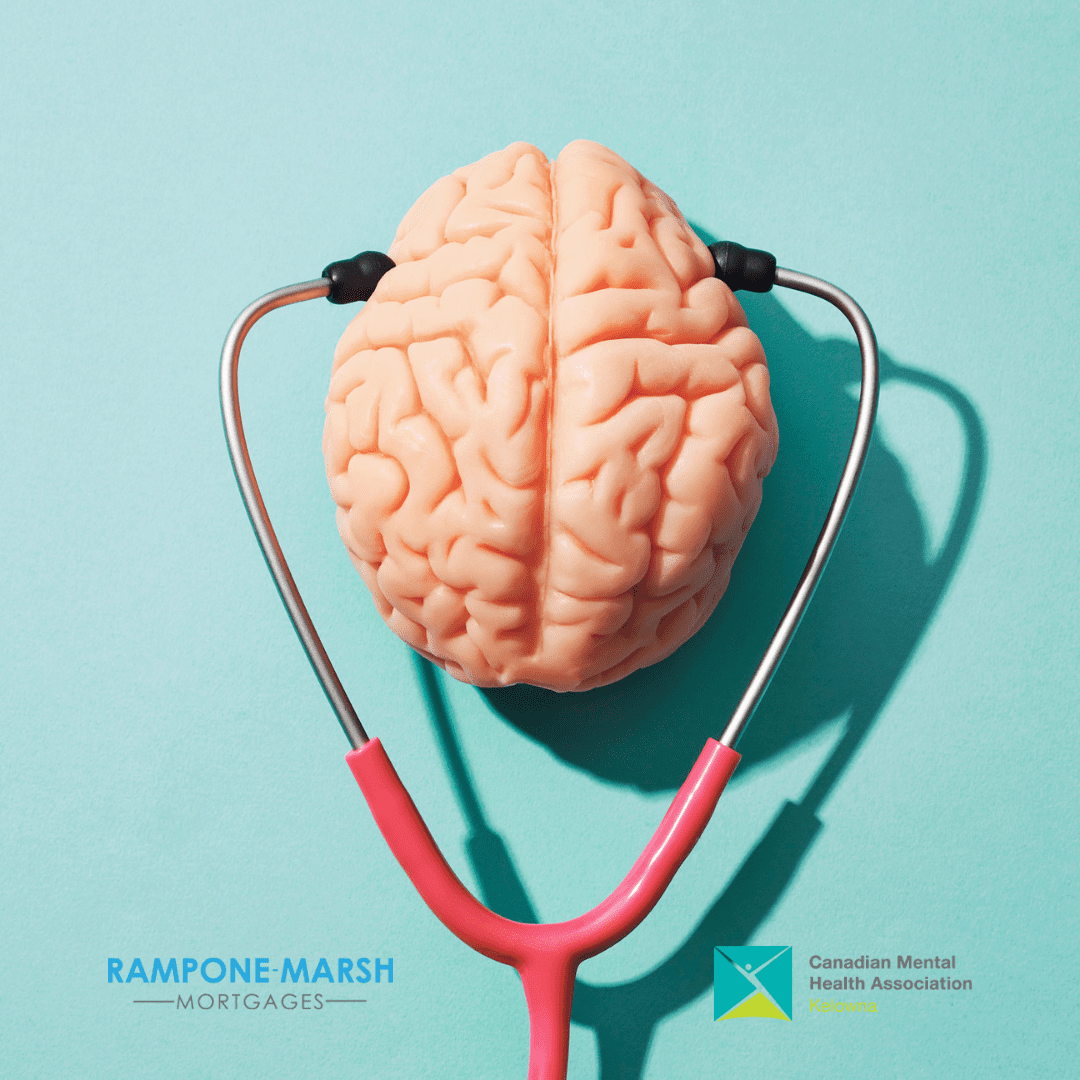 Mental Health Matters
Are you wanting to do a check in on your own mental health? The CMHA Kelowna has many resources online including this informal Mental Health Check In to see how you are doing. After completing the list, you can read up on a number of helpful resources if you find you need some extra support or just want to learn more about mental health.
They have an amazing collection of online resources for people of all ages who are looking for direct support or want to understand how to help others who may be struggling with mental health struggles.
If you are looking for competitive mortgage rates, stellar customer service and a way to give back to your community, get in touch with us today!